Greg Cromie: Street Photography in Japan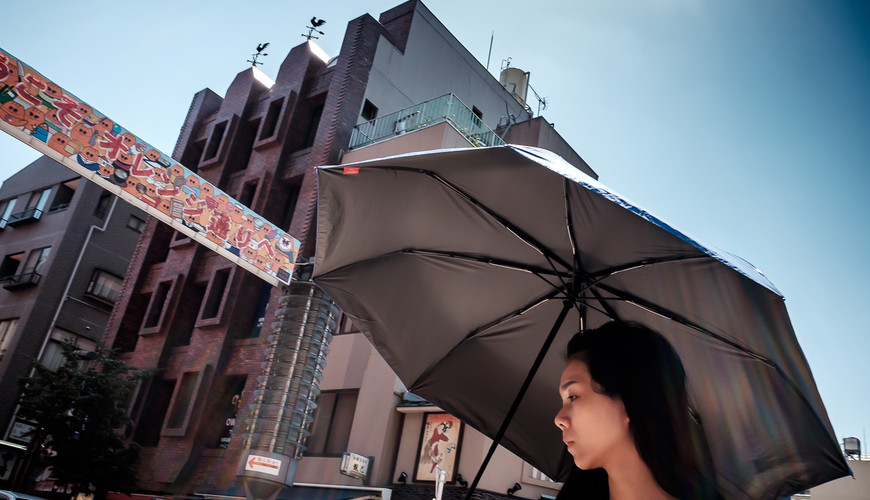 Street Photography in Japan © Greg Cromie
Greg Cromie was awesome, his work is quite the inspiration for us to plan our next trip as Greg himself is doing. Our current state of lockdown while the world battles the COVID-19 virus makes it seem like we may never travel again. And as Greg pointed out, in reality, it may well be a year or two at least before we see life return to any sort of pre-COVID normal.
During Greg's presentation we were treated to a slideshow of his great work while he filled our minds with knowledge and the vision of Japan as he sees it. You can see his work, and his blog posts about Japan on his website at https://gregcromie.blog and you can join him as he plots out his own plans.
Greg has had a love affair with Japan, the Japanese, and their culture since his boyhood and as an adult has travelled to Japan as often as he can, though usually only a week at a time.
The Japanese culture is alluring. The bustling streets of the megacities are a photographers dream with photos to be taken all around.
Japan also offers its share of hidden treasures with his long and storied history. You'd be hard-pressed to find another country so steeped in feudal history that has also embraced every modern convenience and has put it all on show.
Greg's Japan travel tips were:
Go!
Just Go!
Plan your locations ahead of time, now is a great time to do that. Again, his website is a great source of information.
Use Google Maps to make your plan and use the ability there to "star" a location to your own map which you can save as your waypoints.
Look for locations around your main location, remember to take the back streets. Japan is a very safe country.
Avoid the touristy locations in favour of the less travelled areas.
Grab a Japanese data SIM when you arrive so you have access to your maps and other information.
Get a rail pass ( https://japanrailpass.net/en/) to make travel easier.
Get a Suica card, a prepaid card that can be used for local travel, vending machines, and at places like 7:11 for payment.
Jump on a train and get off at a random place. You won't get lost because trains heading back alway seem to be coming, however, beware 'last-train' syndrome... by being aware when the network shuts down in the area so you can ensure you get back.
Learn about Capsule Hotels just in case you do get stuck somewhere. https://en.wikipedia.org/wiki/Capsule_hotel
Note that Japan tends to rise late, with many shops and activities not starting until around 10-11am.
You're fairly safe when it comes to the language, a lot of signs have translations as do many announcements on public transport. You can also use the Google Translate App to translates signs and to better communicate. While you don't NEED to know Japanese, it is nice to go in with a few of the niceties down.
Visit the 7-storey Yodabashi Camera Store in Shinjuku, Tokyo... but maybe leave your credit card in your wallet less you get a call from the bank wondering why someone is spending thousands on camera gear in Japan!
On gear:
The best camera is the one you have.
The best lens is the one you have... don't look for a new one until you have mastered the one you have.
Don't take too much with you, you will spend too much time fishing in your bag to change your lens and you will miss the shots right before you.
Having said that, Greg is an avid FujiFilm user and evangelist and will gladly spend hours extolling the virtues of the FujiFilm camera system to anyone who cares to list. And when someone talks with the passion Greg has, one is easily along for the ride.
As a single father of 3 (the youngest being 9), Greg spends only limited time away in Japan when his father duties allow. He hopes to one day, when all of his children are on their own feet, to spend months at a time in his beloved Japan and fully immerse himself in the culture he has loved his entire life.
Thanks to everyone who came along for the meeting. Special thanks to Greg! Also to Karen for suggesting Greg as a presenter, and to Gayle for coordinating his appearance. A recording of the meeting is available for members via our Closed Facebook Group. It appears that Greg has also posted a transcript of his talk on his own website: Williamstown Camera Club – Street Photography In Japan Presentation – 25 August 2020