Intimate Landscapes with Dale Rogers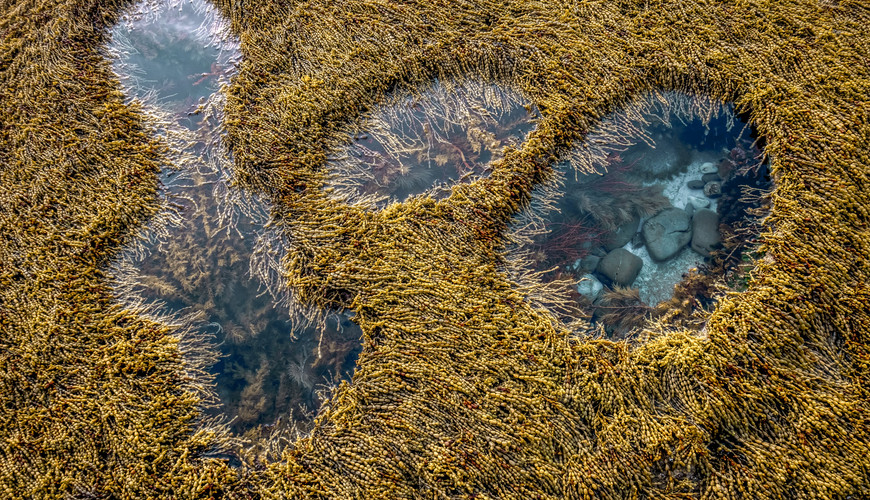 Intimate Landscapes © Dale Rogers - PhotoRangers.com.au
Last night we were treated to a presentation by Dale Rogers of Photo Rangers on the topic of Intimate Landscapes.
The way Dale spoke of this practice as not just a photographic discipline but also as part of his mindfulness routine made me think I need to spend a bit more time doing it myself.
Dale will be our judge for our sixth round of competition this year, in which the set subject is of course Intimate Landscapes.
Members can rewatch the video from the meeting via our private Facebook group or via a link to our unlisted video. In it you can see Dale's passion as he shares his tips and techniques with us and takes a range of questions from the group.
A few notes from the night.
What are Intimate Landscapes?
An intimate landscape is rarely noticed by a passerby. They are not marked on a map, hiked to, driven past, camped at, or explored. They just exist. They exist right under our feet or right in front of our eyes. They are there for the finding if one slows down and really looks.
An intimate landscape encompasses the viewer and pulls them into a special secret moment of time, place, and space. The viewer is not outside of, but rather, included within the Intimate Landscape.
It's street photography for Nature! - Dale Rogers
A Recipe for Intimate Landscapes
Get some focal length, like a 70-200mm
Use soft or consistent light midday is OK
Emphasise patterns, lines, shapes, textures, and colours.
Open up the aperture, go as low as you can go, eg 2.8 creates the intimacy with the shallow depth of field.
Lose the tripod. Not having it forces Dale to make decisions so he can shoot them handheld, but it frees him up and removes the setup time.
Get down low, get up high, go sideways - get new perspectives.
Less is more: Looking at an image that can engage and tell a story, doesn't need to have rainbows, unicorns, and water falls can be simple.
Mentioned By Dale
Discover More
You can find out more about Photo Rangers and Dales work from the following places: