The Paper Bag Challenge 2017: Forks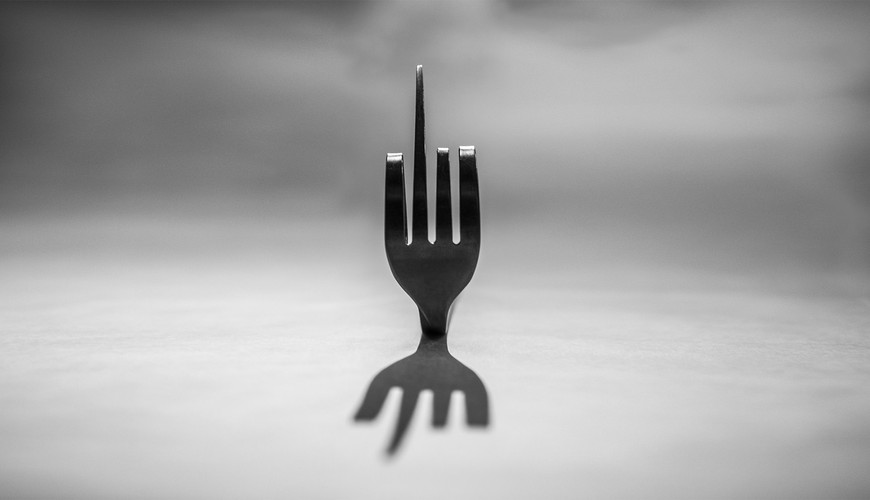 Fork You © Cas, David, James, Phil
The Paper Bag Challenge has become a tradition in our club over the last few years. We originally started the Paper Bag Challenge as one of our competitions, a way to get members to shoot for the competition rather than dredging up files from the past to enter. But a few years back we turned it into an in-meeting event.
The premise is simple, we bring along our camera gear and in teams we are given a brown paper bag containing an item that must be used to make an image within the confines of the club and with a strict timeframe.
Last night's paper bag challenge item was "forks". Cathy, our President, had hit up all the op-shops she could find and raided them of their forks for us to use. I imagine there are now a whole lot of lopsided cutlery drawers out there.
The breakdown of the evening is:
Ten minutes of brainstorming (no photos to be taken)
One hour to shoot and edit your images
Presentation to the club - going through them a couple of times to take the awesomeness in
Finally the "clap-o-meter" (Karen) to determine the winner of the evening
While participating I also took a walk around to see what other groups were doing, it is quite amazing the wide range of ideas that happen, certainly the products of the creative minds of our members. What can be done with a simple fork and anything else you can find in the centre is astounding. Some folks took to the darkness of the chair storeroom, others raided the sink for the drain strainer to use in their silhouette extravaganza. One group came seemingly quite prepared having a whole tackle-box of items including coloured LEDs and other crafty items. Jackets were used as backgrounds, as were paper plates and baking paper. One team even used the biscuits intended for break time in their shot. Phones were used as light sources, as were off-camera flash.
My own team came up with some ideas, we shot them, edited them and then in the last 15 minutes threw them all away and shot again, our rushed efforts paid off and we were victorious on the night with our humorous "fork you" image.
The paper bag challenge is a great concept, it encourages members to work together to collaborate on the creation of the final image. It involves critical thinking and immediate constructive feedback amongst our peers. It also fosters imagination and ingenuity to use only those items around you to make an image.
In the gallery below you'll see the entries from the evening, some behind the scenes images and, as they come in, some of the alternative images that the groups created. I look forward to what our paper bags may hold in 2018!
Click on any image above to see a larger view.