Weekend Away: Port Campbell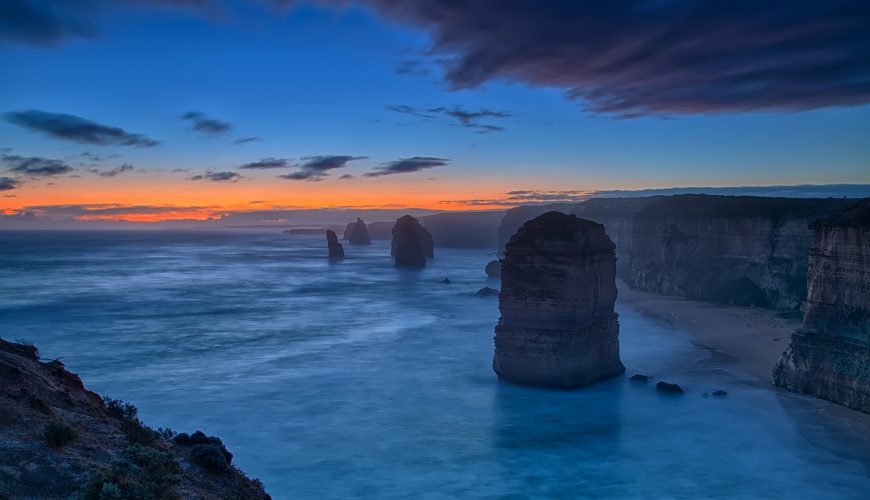 When
28th June, 2014 – 1:00 pm to 29th June, 2014 – 1:00 pm
A weekend away is a great time to get to know your fellow members and have a little more time exploring your camera and our country. For this event we're heading to Princetown near Port Campbell, in the Port Campbell National Park, home of the 12 Apostles and many other scenic areas.
While many members will be travelling to the accommodation on Friday our official activities commence at 1pm at Loch Ard Gorge. Remember to pack warm clothing as we'll be well into winter and in cliff areas that tend to be windy at times.
We'll be having dinner at the accommodation on Saturday night and there may be opportunity to dine there Friday night for those arriving earlier in the day.
Plan* is:
Friday night
Dinner at the accommodation around 7pm at the main accommodation
Astrophotography
Saturday
For those who stayed Friday, a scouting mission for sunrise shots for Sunday
Meet at the Loch Ard Gorge car park at 1pm
If you arrive later, you'll no doubt see us around the Gorge.
We'll be doing some slow shutter photography and general landscape photography down in the gorge and around the cliff-top walks.
We'll head off to the Bay of Islands around 3pm
Sunset location to be determined
Group dinner at 7pm at the main accommodation
Astrophotography at the accommodation and surrounds
Sunday
Sunrise - most likely at the 12 Apostles from 6am to catch first light
Breakfast at the accommodation 8:30am
Pack up and check out
Head to another location - to be determined by scouts on Friday
* Subject to change. Wet weather will most likely see us having portrait sessions around the accommodation
Photo above 'Apostles' by Rene Kisslebach found on Flickr, used under Creative Commons license.