2012 End of Year Wrap-Up
An annual wrap up from our club President. A look at the awards, our new life member, the 2013 sylabus, 2013 calendars and our theme for 2013; "Shoot with intent".
Annual Awards
Well, the Club year has come to an end with the completion of our Awards Night and the presentation of trophies to the deserving winners. For those who are unaware, the winners of the print and digital categories of Image of the Year are critiqued by an external panel of 3 judges and the combined scores determine the winners. This year, the judging was kindly carried out by members from the Melbourne Camera Club.
Print Aggregate Scores
1st – Tom Matthews
2nd – Kris Montgomery
3rd – Lisa Sandy
Digital Aggregate Scores
1st – Kathryn Potempski and Simon Brown
2nd – James Troi and Cathy Buchanan
3rd – Kris Montgomery
Print of the Year
Trudy Purchas for Melbourne Tram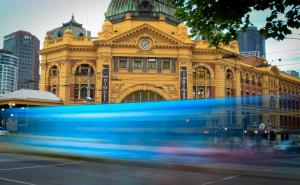 and
Neil Anderson for Sawtell at Twilight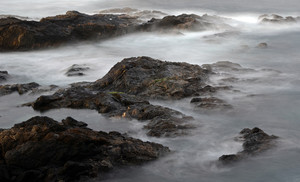 Digital Image of the Year
James Troi for Water Colours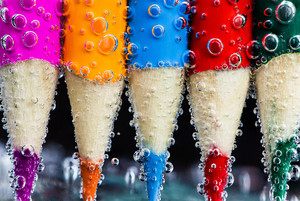 Life Membership
Further to these awards was the presentation of a Life Membership to Joan Bates. Joan has been a Member of the Club for approximately 24 years and has served as President on 4 occasions, as well as filling various other roles on the committee. She presided over the Club when it faced difficult times in relatively recent years. Membership numbers had dropped to single digits and the financial status appeared as though the Club would have to wind up.
Joan applied for a grant through the Hobson's Bay City Council – which was initially knocked back, and later successfully awarded – and this relationship continues today. The Club has an ongoing involvement in the All Access Abilities (AAA) programme whereby we provide photographs of members from the local community who have disabilities and are involved in sporting and other development programs.
I believe one of Joan's greatest ongoing contributions is her approach to her fellow Members, her encouraging and welcoming attitude towards new Members and her general support of the Club.
Congratulations Joan. We look forward to you and Ron having an ongoing involvement with the Club over the upcoming years.
2013 Syllabus
A draft copy of the 2013 Syllabus was distributed to all present. This will be posted to the website in due course but it is still undergoing minor updates as various speakers for next year, plus other changes, are being consolidated.
2013 will basically follow the 2012 format of rotating competitions, guest speakers and workshops on Tuesday nights plus the many extra activities (Sunday shoots, inter-club comps, community involvement, training, etc) that take place. Next year we will be going to the Grampians and Tara-Bulga National Park for our two weekend trips. Should be fun.
The detail contained in the syllabus is a direct reflection of the results of the 'Member Feedback Survey' carried out at the end of October.
Don't forget – for current details, always consult the website.
2013 Calendars
These are in the process of being ordered. On receipt, all persons who have placed an order will be contacted and arrangements will be made as to the best way for distribution. A few additional copies will be available for late orders next year.
For any person who have not yet paid, payment can be made via the website (under Membership > Payments).
2013 Theme
Our 2013 theme is simple ... 'Shoot with intent'.
Simply translated, this means create the image you want in order to fit the selected subject - not the other way around! ie try not to take the photo first, then select a title to fit the image!
Thank You
Once again, a 'big thank you' to all the Members and Committee for your hard work, contributions, suggestions, feedback and participation in the Club operations. It is a pleasure being involved with such a fun group of people.
Seasons greeting to all. Enjoy the time shared with family and loved ones and take lots of pics!
See you all on Tuesday 12 February 2013.