End of Year Awards 2022
2022 season of Williamstown Camera Club is now behind us.
This year saw us step out of the shadow of COVID with our first uninterrupted-by-COVID calendar after the previous 2 years of lockdowns and cancellations.
We thank our of our presenters, judges, fellow committee members, and members at large, who have shared their skills and knowledge with us throughout 2022 and we look forward to all 2023 will bring. Check out our calendar page.
We continue to be grateful to the members who choose to remain part of our club, you are all wonderful people with whom we love spending time.
Our competitions wouldn't be possible without the work of our Competition Steward, Tania Chalmers, who keeps them rolling along like a well-oiled machine. Thank you Tania.
Now on to the awards...
---
Image of the year 2022
Congrats to our winners of our images of the year. We had a total of 79 images: 30 entries from A Grade and 49 from B Grade, from which, a judging panel from Portland Camera Club, for the first time judging our club's work, made their final selections.
A Grade Digital Image of the Year
"AFLW Friendly Fire" by Wade Buchan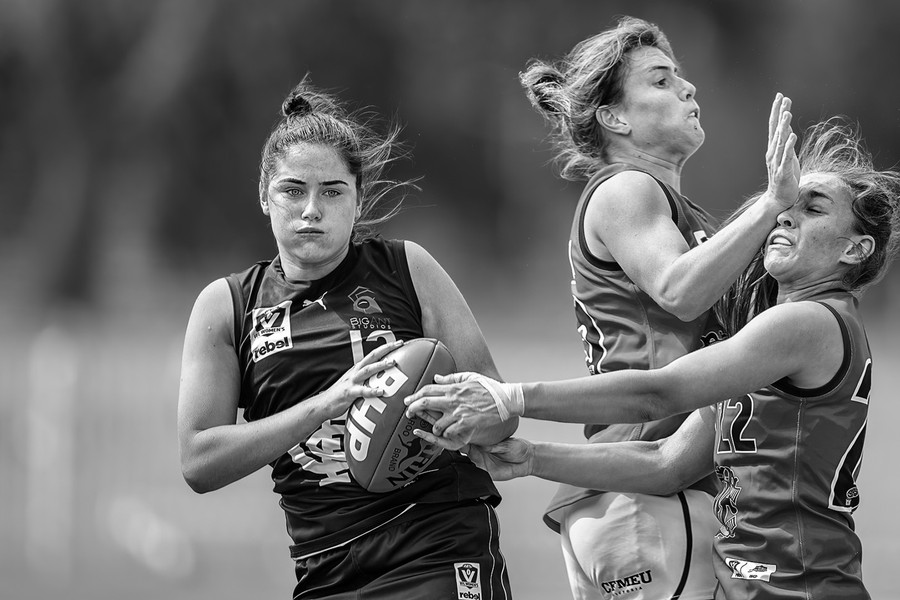 B Grade Digital Image of the Year:
"Contemplation" by Robyn Singleton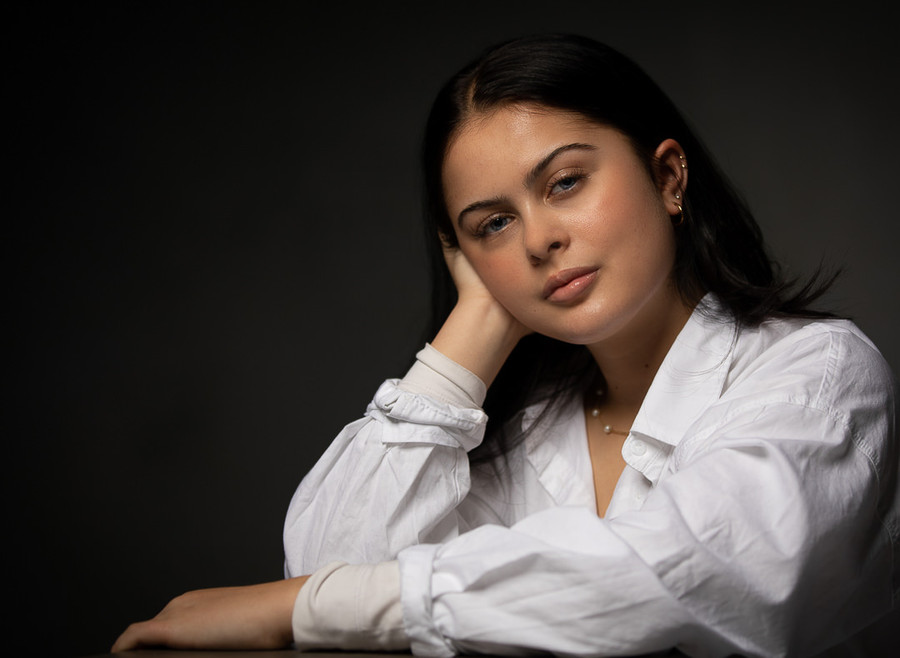 Special Mentions
The judging panel from Portland Camera Club also chose to mention a few other favourite entries.
B-Grade Mentions
| | |
| --- | --- |
| | |
| "We have Visitors" by Joseph Meilak - B grade | "Roman Aqueduct" by Grace Sobania - B grade |
A-Grade Mentions
| | |
| --- | --- |
| | |
| "Little Eagle blood and guts" by Wade Buchan - A grade | "Focus" by Brett Ferguson - A grade |
---
2022 Aggregate Award Winners
Our aggregate awards are determined from points awarded to entries over the 2022 regular competition season. Members are awarded 1 point for each entry, 10 points for first place, 6 points for second, 4 points for third, and 2 points for Highly Commended. These points aggregate over the year to form the final point score for the season.
| | | | | |
| --- | --- | --- | --- | --- |
| | A-Grade | Points | B-Grade | Points |
| 1st | Wade Buchan | 69 | Adrian Jones | 52 |
| 2nd | Neil Anderson | 49 | Ian Street | 40 |
| 3rd | Karl | 44 | Robert Cahill | 38 |
Take a look back through our galleries to see the work of these folk and the winning entries by all of our members.
---
Promotion to A-Grade
The movement from B-Grade to A is recognition of the member's growth in skill and execution of the art of photography. I feel like this year we heard more so than any other year previous how the B-grade competitors were outperforming the work of A-Grade. We look forward to these newly-promoted members continuing their winning ways in the coming years as their work in 2022 has shown them to be quite exceptional.
This year we also saw a number of members progress from B-Grade to A-Grade: Congratulations to:
Adrian Jones
Ian Street, and
Robyn Singleton
---
We trust all members had a wonderful 2022 and we look forward to seeing you all in 2023.
Merry Christmas, Happy Holidays and Happy New Year to all!