Mornington Peninsula Camera Club Novice Interclub 2022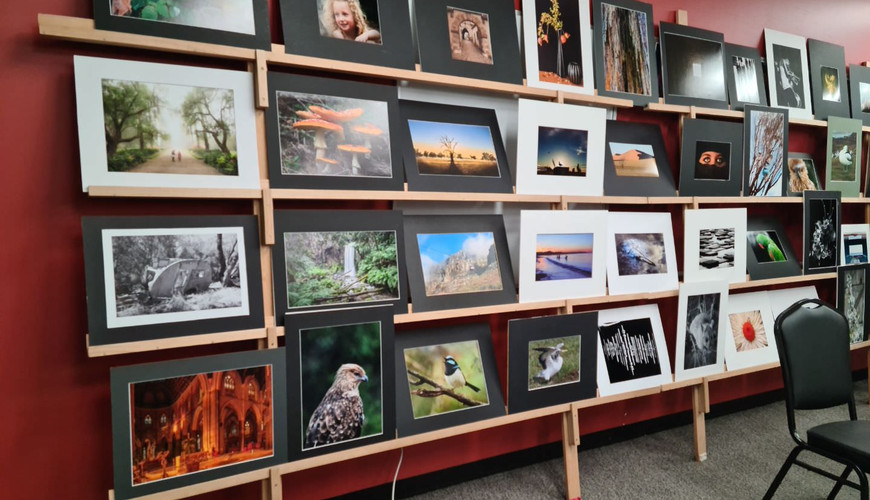 Mornington Peninsula Camera Club Novice Competition © Gayle Tout
We were invited to join the Mornington Peninsula Camera Club Novice Interclub. We were grateful as a club to be asked to participate and share the work of our novice members.
Judging was performed by Ron Cork an AAPJA-accredited Judge and member of the Knox Photographic Society.
Our club entered 10 images. As this was a "print-only" competition we do not have the images here to show, though we have reached out to the makers in a hope to secure them for display on the site. With a note though that in a print competition the quality of the print is also a factor in the judging.
The images entered by Williamstown Camera Club Members and their scores:
Enchanted Mist - 13
Old Van - 11
Afternoon Glow at St. Patrick's Cathedral - 12
Natures Wallpaper - 10
As the Sun Goes Down - 12
Whistling Kite out in the Rain - 13
3030 - 11
Washing my Emotion - 12
Looking from this Side - 12
Atrium - 11
Williamstown's Total - 117
The total scores for the other clubs:
Knox - 132
East Gippsland - 122
Mornington - 122
Southern Suburbs - 121
Williamstown - 117
We came fifth this year in the field of five clubs... four other invited clubs dropped out at the last minute. We hope this competition will be on again next year (as MPCC plans) and we will once again enter.
Click on any image above to see a larger view.