Paint the Gardens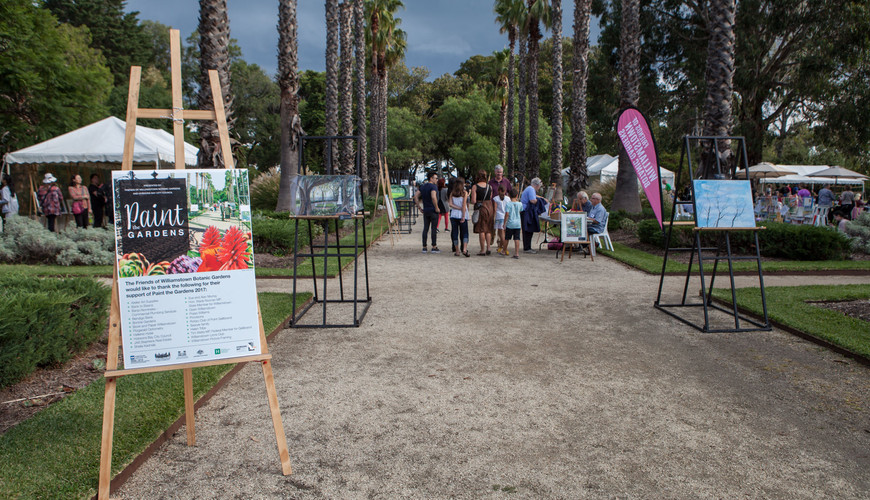 Paint the Gardens © Cathy Buchanan
Our club was commissioned by the Hobsons Bay City Council to take some event photos for them covering the Friends of Williamstown Botanic Gardens' "Paint the Gardens".
"Paint the Gardens" is a celebration of the wonderful Williamstown Botanic Gardens in the form of an art competition. Previously this had only been a "traditional" 2D* art competition, but for the first time this year it included a photography category. All artists are invited to enter with the only requirement being that the entries have a connection to the gardens. The local schools are invited to participate and produced some great work that was on display.
The weather was threatening rain, but thankfully it held off, even though we went from grey skies, to sunshine, back to grey clouds. You'll note a few of the artworks have plastic over them, this was during the times when the rain was looming... but didn't come.
There were many winners, most notable for us was our member Cathy taking out first place in the open category of the photography prize. Congrats to Cathy, who was also on hand to take photos throughout the day.
Aside from the amazing works of art on display there was also other entertainment, a food stall, a raffle, a reading corner, and art play for children. Also present were resident artists who were showing their amazing abilities firsthand.
Below is a selection of photos from our time at the event. Many more were passed on to the Council for their use.
*I couldn't think of any other way to write painting, drawing, and not photo / sculpture / etc
Click on any image above to see a larger view.