Phillip Island Weekend Photoshoot Programme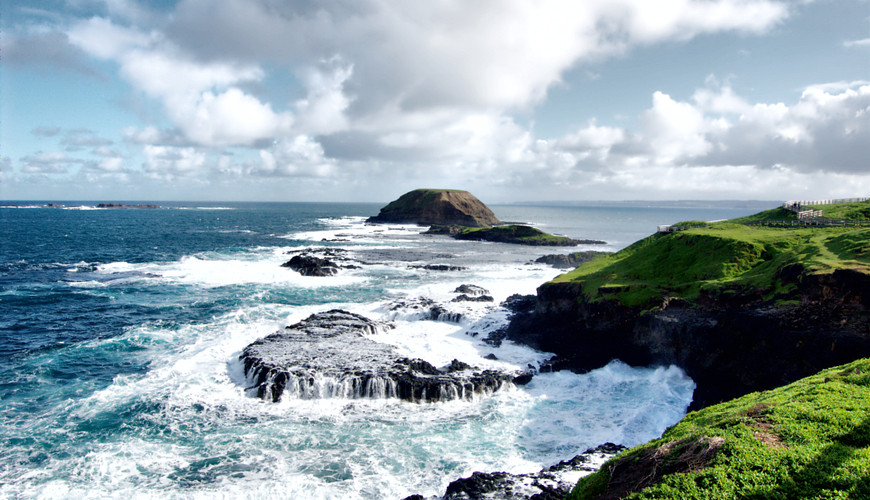 The Nobbies & Blowhole
© Phil Ostroff
Our trip to Phillip Island is coming up this weekend. Think good thoughts for the weather. We're looking forward to a great weekend.
Please note the following programme is subject to change.
Friday
For those arriving on Friday night, contact James Troi. Please note Karen Malbon, Brian Young and David Male will not be arriving until Saturday.
Weather permitting we might try and make use of the knowledge Alex Cherney shared regarding astrophotography and capture some stars on Friday night.
Saturday
2pm - Meet our local guide Robert McKay at 2pm at the Rhyll Jetty, Beach Rd, Rhyll. There is ample parking in the area and we can arrange car pooling.
Specific photography locations will be determined closer to the day to take into account weather conditions but are likely to include Rhyll, Cowes and Churchill Island.
7.30pm – Dinner at ISOLA DI CAPRI , 2 Thompson Avenue, Cowes. Corner of the Esplanade and the main street. http://www.isoladicapri.com.au/
Sunday
TBA - Meeting time and place will be determined on Saturday and is likely to include access to bird hides.
11am – BBQ at Erehwon Point, by the beach at the end of the Esplanade on the corner of Steele Street, Cowes.
Contacts
Friday night activities contact:
James Troi 0414 449 674
Saturday and Sunday activities contacts:
Karen Malbon 0401 520 122
Brian Young 0423 098 009
General
Family and non-members are welcome to come along and join in the social aspects of the weekend.
As well as your camera, bring your manual, tripod and flash (if you have one), warm clothing and wind/shower proof jacket.
Organising accommodation is the responsibility of individual members.
Resources
Visitor Centre
http://www.visitphillipisland.com/
Maps and brochure downloads
http://www.visitphillipisland.com/brochure_downloads.html
Sunrise and Sunset times
| | | | | |
| --- | --- | --- | --- | --- |
| Friday | | | Sunset | 6:08pm |
| Saturday | Sunrise | 6.18am | Sunset | 6.09pm |
| Sunday | Sunrise | 6.16pm | Sunset | 6.10pm |
Tide times
http://tides.willyweather.com.au/vic/gippsland/phillip-island.html
Weather
http://www.bom.gov.au/vic/forecasts/phillipisland.shtml
Download the list of photo location suggestions from The Phillip Island Camera Club.
Feature image "The Nobbies & Blowhole" by Phil Ostroff used under Creative Commons License