Webb Bridge - Docklands Precinct Night Walk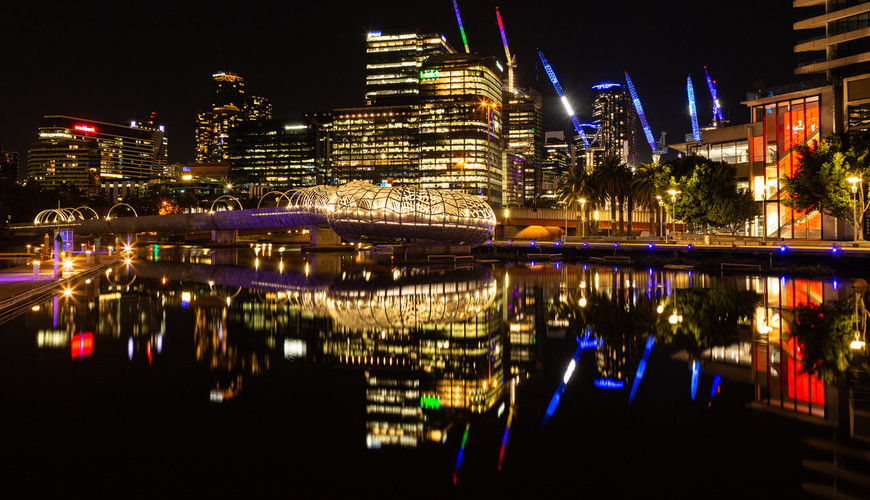 Docklands Walk 2023 © Matt Peart
On Tuesday October 10th we left the club rooms behind and ventured into the city.
We had a perfect night for a walk in the Docklands precinct. A cloudless night with a light cool breeze.
Around a dozen members joined in on the adventure and we were rewarded with an array of spectacular colours. Many stayed until 10pm before heading home with their memory cards full of beautiful images.
Click on any image above to see a larger view.