Yarra Valley Day Trip 2018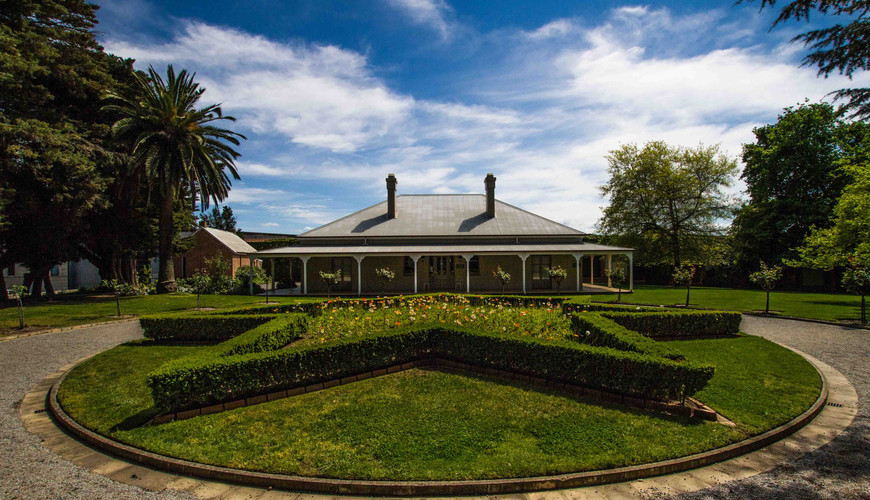 Yarra Valley 2018 © David Male
It took a while to fully organise our Yarra Valley outing as there were so many opportunities for interesting visits for photographers in this beautiful and generous part of Victoria and only so many hours in a day.
We started in Lilydale where we gathered in a very nice cafe, "Gracious Grace", right next to the Yarra Ranges Regional Museum. The owner seemed slightly worried when we arrived. Two by two or one by one, 17 members used nearly all the chairs on the terrace! Then she was reassured that all we needed was a good coffee and some cake.
After a short discussion, we decided to all go directly to Domaine Chandon. It was already full of visitors when we arrived. As a group, we spread ourselves around the large domain, some enjoying walking around the garden and others admiring the old homestead and its majestic oaks. We took a lot of photos of the premises and the neat rows of vines. Further we could see a lake then blue hills on the horizon, a perfect landscape!
The day was sunny and warm. It was great to see so many visitors in groups or in couples sipping glasses of wine in the sun, overlooking the vineyard. Such a beautiful and relaxing place; great for a date, or that special occasion!
Alas, we needed to be very responsible as we were driving. As far as I know, no one in our group tasted any of the white, rosé, red, or sparkling delicious wines on offer. But, as a compensation (sort of!) we took photos of the bottles.
Then we drove off to Healesville for lunch and a return train trip from the old Railway Station. Most of us had lunch at the Beechworth Bakery but we were not the only ones! Healesville is very popular during the weekend especially with such a beautiful weather.
It was getting a bit later than what had been planned and we were not sure if we could do the train trip and follow it up going to TarraWarra, our last planned stop. So after a short discussion, every one made their own choice. Some of us went on the Yarra Valley as per the original itinerary while some others lingered a bit more before going to the Railway Station to have a look and take photos of the old locomotive, carriages, and machinery.
On the platform, we engaged in conversation with the Station Master, a volunteer. He explained to us a lot about their restoration work, their rebuilding of the railway track and its many bridges toward Yarra Glen, and all the work done by dedicated volunteers. Then we were very lucky to be taken on a special tour of the workshop and shown the amount of work done and still to be done on an old carriage from the 1930's. Another occasion for interesting photos. After this tour, we gathered on the platform for the traditional group photo, even if we were not all there.
Leaving Healesville, we drove towards TarraWarra which is a vineyard and a modern art museum set on a gentle slope. Arriving on the property, on the right, a strange building looking like a ruin caused by war and vandalising. It is a piece of art called "Valhalla". On the left, in the middle of a paddock stands "Meander" a very large coiled rusty metal sculpture that many of us enjoyed photographing from all sort of points of view. The vines are planted on both sides of the museum, a beautiful building with curved walls made of lightly coloured rammed earth, with large openings overlooking a pond situated in the middle of the slope. The forecourt of the museum is an open air exhibition of sculptures.
Those who arrived later in TarraWarra ended their visit with some refreshments in the cafe area of the restaurant before setting off home. I am certain that all our SD cards were full of interesting images to be seen at the next meeting and in the gallery below.
Click on any image above to see a larger view.